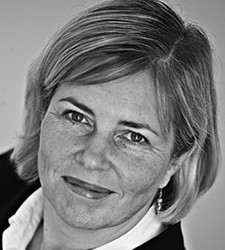 Helen Joicey
T:0191 223 6720
M:07778 047 810
helen@newskillsconsulting.co.uk
Helen is a highly experienced programme and project manager with strong business planning and funding skills. She has around 20 years' experience in economic and skills development, managing and delivering multi-million pound funding programmes and large scale projects.
Helen works with a range of clients, including colleges, training providers, enterprise agencies and local authorities, and enjoys using her knowledge to help take projects from initial concept through to successful delivery. She is particularly effective at understanding market demand and developing realistic business plans, strong cases to secure investment and funding, and detailed implementation plans.
Helen also has an excellent track record of helping not-for-profit clients develop and deliver effective business strategies, write compelling grant proposals and compete for publicly funded contracts.
Previous posts include Senior Manager of External Resources at the Learning & Skills Council Tyne & Wear, and European Team Manager for North Tyneside Council. Helen has a Joint Honours Degree in Contemporary European Studies and French. She is also a trained business mentor and a member of the Institute of Enterprise and Entrepreneurs.