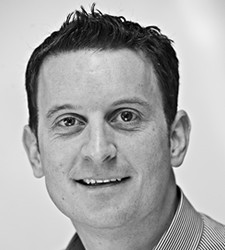 Peter Graham
T:0191 223 6720
M:07765 451 926
peter@newskillsconsulting.co.uk
Peter is a highly experienced, multi-skilled economist and business strategist, with a 15 year track record of success in helping clients to understand and tackle complex business and economic challenges.
He has managed a wide variety of research, evaluation, business planning and funding assignments for large private businesses, universities and colleges, industry bodies and local authorities, as well as smaller not-for-profit and charitable organisations.
Peter's main interests are in enterprise & business growth, skills & education, and the not-for-profit sector. He enjoys using his expertise to help clients research and establish the business case for new investments and projects; evaluate economic, business and social impacts; and secure funding to enable new ventures to go ahead.
Before founding New Skills, Peter worked as an economic analyst with Deutche Bank in the City of London, and as Economic Development Manager at North Tyneside Council overseeing a business unit of 40 staff delivering skills, regeneration, and business & enterprise services.