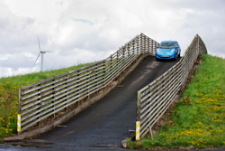 New Low Carbon R&D Fund
9th Nov 2012
New Skills has been appointed to administer a new £2million fund designed to help grow the low emission transport sector in the North East. The Low Emission Transport Collaborative Projects Fund, which is managed by Gateshead College and Zero Carbon Futures, launched on 7th November 2012 and has already generated significant interest from prospective applicants.
The Fund offers grants of between £50k and £300k to small and medium sized businesses looking to develop innovative products and services in the area of low carbon vehicles – an area that has seen more than £200million of regional investment since 2006.
Supported by the Government's Regional Growth Fund, the project will provide grants for joint R&D projects between businesses and knowledge based partners, such as research and development organisations and universities, and is designed to stimulate business growth and create private sector jobs.
The first round of applications to the Fund closes on 12th December 2012, with a second opportunity for businesses to submit applications in February 2013. To find out more about the fund and how to apply go to
www.collaborativefund.org.uk
or contact
chris@newskillsconsulting.co.uk
.